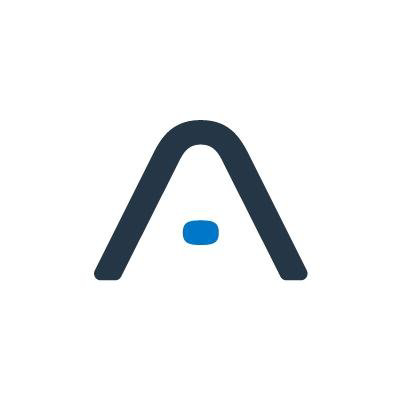 Apply Now
---
Anomali – We don't just stop breaches, we stop attackers
As a visionary in the Threat Intelligence Platform and XDR space, Anomali is looking to expand its Technical Support Team in North America with a Technical Team Lead.
The Opportunity
The Anomali Support team is currently searching for a dynamic and resourceful Technical Team Lead to engage with customers and Anomali employees to resolve customer issues. This individual will focus on establishing relationships by identifying needs and developing strategic action and communications plans that address customer issues. The incumbent will be joining a team that provides world-class technical customer support to enterprise customers and partners while working with other geographical units to ensure that customer satisfaction is met in every form. Anomali is a fast-paced company with enormous growth potential for your career. Once you take command, learn the products and show your success, there will be many opportunities within the company to grow!
You Are Great At
Serving as an advocate for the customer and presenting a professional and pleasant image of the product/service and company.
Ensuring escalations are resolved in a manner that restores or enhances customer satisfaction.
Performing post escalation follow-up with the customer and internal teams (i.e., Engineering, Support, CSM, Sales, etc.) to improve the process and to avoid repetitive occurrences.
Coaching the Support team - Implementing methodologies to improve resolution efficiency, managing customer perceptions, and building strong internal relationships.
Assisting the VP of support with projects and development of the team - Testing new solutions to improve performance/productivity of the team.
Make sure tickets are assigned to Support Engineers and that Customer Support ticket handling procedures are followed.
Facilitating backlog reduction through collaboration with senior resources, development, and product management teams.
Working with support leadership to equitably share in the distribution of open cases, escalation of problems, and scheduling of holidays and vacations.
Providing leadership and facilitating open communication between Technical Support Engineers within the group and other departments within the company
Command of common support systems; SFDC/SDFC Service Cloud/Confluence/Jira
What It Takes
Previous management experience and strong team-building skills are required
University/College degree within a related discipline or equivalent work experience3 - 5 years previous experience interfacing with customers in a support capacity
Strong interpersonal skills and a desire to provide exceptional customer support in escalated situations
The ability to learn quickly and think creatively to help your team is paramount.
Highly organized with an ability to balance multiple projects and escalations in a fast-paced environment
Positive attitude, patience, understanding, dedication, and commitment
Technical experience in any of the following Python coding, SOAR automation, Cyber Threat Intelligence analysis, SIEM integration.
Experience with any of the following: Elastic, ArcSight, Splunk, IBM QRadar, Microsoft Sentinel, Google Chronicle, Sumologic, Devo, FireEye, CrowdStrike, Palo Alto, a plus.
Equal Opportunities Monitoring
It is our policy to ensure that all eligible persons have equal opportunity for employment and advancement on the basis of their ability, qualifications and aptitude. We select those suitable for appointment solely on the basis of merit without regard to an individual's disability, race, religion, sex, age or sexual orientation. Monitoring is carried out to ensure that our equal opportunity policy is effectively implemented.
If you are interested in applying for employment with Anomali and need special assistance or accommodation to apply for a posted position, contact our Recruiting team at
[email protected]
.