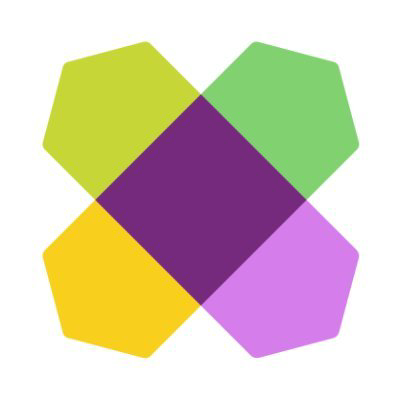 This job is no longer active
---
We are Wayfair; we deliver a best-in-class customer experience in the furniture and home space because of people like you, who are driven, determined, collaborative, and thrive in a fast-paced environment. In order to maintain our high level of delivery standards and meet our customer's needs, the Wayfair Distribution team plays a key role in improving customer satisfaction and driving repeat business. We've been busy building a best-in-class logistics network that allows us to delight customers by speeding up deliveries, adding services, and reducing damage using our own physical, asset-based warehouses. We are looking for talented hard-working individuals to join our growing team – your professional home awaits you at Wayfair!
Working in the Wayfair Flex program means:
Working a minimum of 2 shifts per month

Working with a self scheduling online app.

Working in alignment with Wayfairs Safety policies

Maintaining a positive attendance standing for all shifts selected
What You'll Do
Unload and receive inbound furniture orders which will require manually moving large, heavy goods.

Must be comfortable repeatedly lifting up to 75 pounds unassisted and maneuvering product 150+ pounds unassisted or via team lift.

Use scan technology to document pertinent carton level information, including condition, quantity, and warehouse location of material.

Proactively monitor order management systems to ensure that all orders have been received properly and that detailed descriptions are provided for any Overage/Shortage/Damage issues.

Pick deliveries from inventory and stage them by truck and stop number.

Provide direct input into the existing user tools and make recommendations for improvements based on your everyday experience.

Be a vocal contributor on the team.

Work effectively with peers and managers.

Identify the most efficient way to complete assigned tasks and ask clarifying questions when appropriate.

Able to read and comprehend English to ensure your safety and the safety of those working around you.

Perform additional responsibilities as assigned.
What You'll Need
Must be comfortable repeatedly lifting up to 75 lbs. unassisted and moving product 150+ lbs. unassisted or via team lift.

Strong, consistent work ethic.

Comfort with scanning technology.

Experience in Distribution or Logistics is a plus.

Experience working in High Jump is a plus.

Able to read and comprehend English to ensure your safety and the safety of those working around you.
Assistance for Individuals with Disabilities
Wayfair is fully committed to providing equal opportunities for all individuals, including individuals with disabilities. As part of this commitment, Wayfair will make reasonable accommodations to the known physical or mental limitations of qualified individuals with disabilities, unless doing so would impose an undue hardship on business operations. If you require a reasonable accommodation to participate in the job application or interview process, please contact [email protected].

Need Assistance?
About Wayfair Inc.
Wayfair is one of the world's largest online destinations for the home. Whether you work in our global headquarters in Boston or Berlin, or in our warehouses or offices throughout the world, we're reinventing the way people shop for their homes. Through our commitment to industry-leading technology and creative problem-solving, we are confident that Wayfair will be home to the most rewarding work of your career. If you're looking for rapid growth, constant learning, and dynamic challenges, then you'll find that amazing career opportunities are knocking.
No matter who you are, Wayfair is a place you can call home. We're a community of innovators, risk-takers, and trailblazers who celebrate our differences, and know that our unique perspectives make us stronger, smarter, and well-positioned for success. We value and rely on the collective voices of our employees, customers, community, and suppliers to help guide us as we build a better Wayfair – and world – for all. Every voice, every perspective matters. That's why we're proud to be an equal opportunity employer. We do not discriminate on the basis of race, color, ethnicity, ancestry, religion, sex, national origin, sexual orientation, age, citizenship status, marital status, disability, gender identity, gender expression, veteran status, genetic information, or any other legally protected characteristic.
We are interested in retaining your data for a period of 12 months to consider you for suitable positions within Wayfair. Your personal data is processed in accordance with our Candidate Privacy Notice (which can found here: https://www.wayfair.com/careers/privacy). If you have any questions regarding our processing of your personal data, please contact us at [email protected]. If you would rather not have us retain your data please contact us anytime at [email protected].