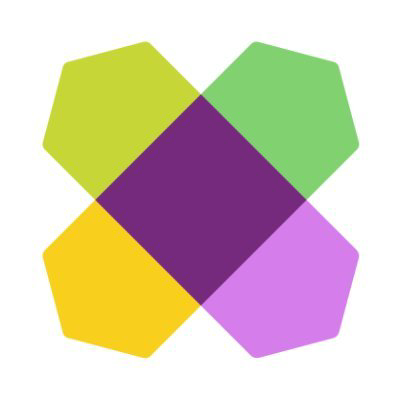 This job is no longer active
---
Come join the team that is reinventing home! Wayfair is hiring for our Joss & Main retail store! If you are looking for rapid growth, constant learning and dynamic challenges, Wayfair's Joss & Main store might be the future home for your career. While this is a temporary position, we may offer opportunities to individuals who demonstrate a positive attitude and a strong work ethic, upholding Joss & Main standards at all times.
What you'll do:
As an authentic brand ambassador for the Wayfair family, lead and create a best in class customer experience by connecting them with the world's biggest and best home online assortment brought to life in our stores.

Greet customers as they walk in the store

Assist at the cash wrap as needed

Participate in operational aspects of the store, including receiving and replenishment

Exemplify a positive and professional attitude

Engage in a high energy, focused and dynamic work environment

Introduce customers to the online assortment and mobile web and app capabilities.

Support launch efforts with set-up responsibilities such as unloading trucks, moving and unpacking boxes, building furniture, stocking shelves and cleaning

Perform other duties as assigned by the shift supervisor

Follow all company policies and Joss & Main standards
Criteria:
Customer service experience preferred, but open to entry-level

Passion for great customer service and a drive to exceed sales targets
Strong organization, self-motivation, communication and relationship management skills.

Comfortable working in a fast paced and changing environment

Technical acumen to learn necessary software

Associates are expected to have availability to meet the needs of the business.

All employees will be expected to represent the brand through polished communication, personal appearance and professionalism
Essential Functions:
Excellent verbal communication skills

Excellent active listening skills

Excellent sales and customer service skills

Extensive knowledge of the merchandise sold

Ability to anticipate customers' needs

Ability to recommend merchandise to customers

Technical acumen to learn necessary software and systems

Ability to process information and merchandise through a computer system and POS register system
Physical Requirements:
While performing the duties of this job, the employee is frequently required to stand, walk, talk and hear. The employee frequently is required to handle, or feel and reach with hands and arms The employee is occasionally required to sit; regularly climb or balance; and frequently stoop, kneel, crouch, or crawl. The employee must regularly, frequently or occasionally lift and/or move up to 50 lbs

Specific vision abilities required by this job include close vision, distance vision, color vision, peripheral vision, depth perception, and ability to adjust focus
Working Hours:
At Wayfair and our family of brands, we strive to provide our employees with a work schedule that protects their work/life balance and takes their scheduling preferences into consideration. Please understand due to the nature of the retail industry, your shift schedule will vary. However, we will work to provide you with your schedule a minimum of 2 weeks in advance, and you will have the opportunity to trade with teammates as needed.
This is a seasonal position April 26th - May 3rd. Hours are 8:00 AM - 5:00 PM.
Our store hours are Monday-Thursday 10:00AM - 8:00PM, Friday-Saturday 10:00AM - 9:00PM and Sundays 11:00AM - 6:00PM. Employee shifts may include an hour before or after store hours.
Employment/promotion to this role will be contingent on successful completion of a background check.
Assistance for Individuals with Disabilities
Wayfair is fully committed to providing equal opportunities for all individuals, including individuals with disabilities. As part of this commitment, Wayfair will make reasonable accommodations to the known physical or mental limitations of qualified individuals with disabilities, unless doing so would impose an undue hardship on business operations. If you require a reasonable accommodation to participate in the job application or interview process, please contact [email protected]

Need Technical Assistance?
If you are having any technical difficulty submitting your application, please reach out to our careers team at [email protected]

About Wayfair Inc.
Wayfair is one of the world's largest online destinations for the home. Whether you work in our global headquarters in Boston or Berlin, or in our warehouses or offices throughout the world, we're reinventing the way people shop for their homes. Through our commitment to industry-leading technology and creative problem-solving, we are confident that Wayfair will be home to the most rewarding work of your career. If you're looking for rapid growth, constant learning, and dynamic challenges, then you'll find that amazing career opportunities are knocking.
No matter who you are, Wayfair is a place you can call home. We're a community of innovators, risk-takers, and trailblazers who celebrate our differences, and know that our unique perspectives make us stronger, smarter, and well-positioned for success. We value and rely on the collective voices of our employees, customers, community, and suppliers to help guide us as we build a better Wayfair – and world – for all. Every voice, every perspective matters. That's why we're proud to be an equal opportunity employer. We do not discriminate on the basis of race, color, ethnicity, ancestry, religion, sex, national origin, sexual orientation, age, citizenship status, marital status, disability, gender identity, gender expression, veteran status, genetic information, or any other legally protected characteristic.
We are interested in retaining your data for a period of 12 months to consider you for suitable positions within Wayfair. Your personal data is processed in accordance with our Candidate Privacy Notice (which can found here: https://www.wayfair.com/careers/privacy). If you have any questions regarding our processing of your personal data, please contact us at [email protected] If you would rather not have us retain your data please contact us anytime at [email protected]