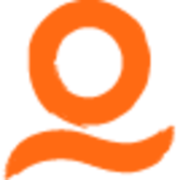 Apply Now
---
As a trusted global transformation partner, Welocalize accelerates the global business journey by enabling brands and companies to reach, engage, and grow international audiences. Welocalize delivers multilingual content transformation services in translation, localization, and adaptation for over 250 languages with a growing network of over 77,000 in-country linguistic resources. Driving innovation in language services, Welocalize delivers high-quality training data transformation solutions for NLP-enabled machine learning by blending technology and human intelligence to collect, annotate, and evaluate all content types. Our team works across locations in North America, Europe, and Asia serving our global clients in the markets that matter to them. www.welocalize.com
To perform this job successfully, an individual must be able to perform each essential duty satisfactorily. The requirements listed below are representative of the knowledge, skill, and/or ability required. Reasonable accommodations may be made to enable individuals with disabilities to perform the essential functions.
Who are Adapt?
Adapt - a Welocalize company, is a digital performance marketing agency with a presence in Bath, Bristol and London.
In short, that means we work closely with our clients to help them grow in the UK or abroad by drawing upon specialist teams of SEO, Paid Search, Programmatic, Paid Social, Content Marketing, Conversion Optimisation and Web Analytics experts.
There's never been a better time for you to join Adapt. Our roster of clients is expanding weekly, giving you the opportunity to work with global giants and exciting SMEs in almost every vertical. And we can't grow quickly enough.
That's where you come in – our Paid Media team is in search of a Senior Account Manager Paid Media. Have a read of the job overview below. If it sounds right for you hit the apply button to submit your CV and brief summary of why.
The Role
As a Senior Account Manager you will plan and execute client media buying across Google, Facebook, Microsoft Ads, Twitter, LinkedIn and more. You will run a team of media buying account executives tasked with the smooth running of Adapt's paid media activities on behalf of its clients. Developing strategies designed to drive growth for our clients and being at the forefront of maintaining and developing Adapt's reputation as a high quality, transparent and effective digital media buying agency which is pleasurable and profitable to do business with.
Key Responsibilities:
· You will manage a portfolio of clients' paid media campaigns across multiple platforms
· Ensure campaigns deliver according to the client's objectives while providing analysis and recommendations to improve performance.
· Strategy planning and forecasting for clients
· Cost estimate and budget management
· Tracking setup (including tracking codes generation, goals, and funnels setup)
· Prepare and deliver monthly reports have monthly progress calls with clients
· Analyse campaign performance and recommend next steps
· Management and tutoring of more junior members of the team with the potential of having direct reports
· Take an active role in winning new business
· You will be responsible for, and targeted on the success of these campaigns and client ROI and part of your responsibilities will be KPI reporting
You Need to:
· Have a minimum of 3+ years' experience.
· Strong experience of team management
· Be Highly data-driven with an extremely analytical approach.
· Be a subject matter expert and passionate on the latest features and releases.
· Be highly proficient in GA, Merchant Center as well as other relevant platforms.
· Have significant experience managing PPC marketing and other digital media campaigns to profitably grow client revenues.
· Clear expertise in paid media across Google, Bing, and Facebook in particular.
· Experience in complex paid media accounts, including the full set up and creation of accounts including the management of Google Merchant Center.
· Experience setting up and delivering high performing YouTube and Display campaigns
· Hands-on day-to-day experience in managing high performing Google Shopping campaigns.
· Have excellent written and verbal communication skills
· Be a natural forward planner who critically assesses own performance
· Be credible and comfortable in dealing with senior executives & business owners
· Have strong customer service ethos and ability to build lasting relationships
· Have meticulous attention to detail and be a perfectionist with a very analytical mind
A Day In The Life: Senior Account Managers at Adapt are responsible for the day-to-day delivery of performance for their clients, along with being the strategic driver of client success. Analyzing performance, telling stories from complex data points and making recommendations for how clients can grow will form a big part of your day. As a Senior Account Manager at Adapt, you will drive the development of junior staff members, whilst playing a key part in our drive to acquire new business. You will help to shape the direction of the agency by working with our key media partners on what is coming next for our fast-moving industry.
Why Adapt?
Adapt is an energizing place, full of people who know what they're talking about and have enthusiasm for their work. Our culture is simple: hire great people, trust them as professionals – then let them do their job while nurturing their professional development.
Interested? You can read more about Adapt
here...