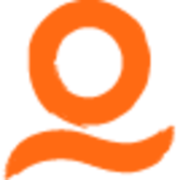 Apply Now
---
As a trusted global transformation partner, Welocalize accelerates the global business journey by enabling brands and companies to reach, engage, and grow international audiences. Welocalize delivers multilingual content transformation services in translation, localization, and adaptation for over 250 languages with a growing network of over 77,000 in-country linguistic resources. Driving innovation in language services, Welocalize delivers high-quality training data transformation solutions for NLP-enabled machine learning by blending technology and human intelligence to collect, annotate, and evaluate all content types. Our team works across locations in North America, Europe, and Asia serving our global clients in the markets that matter to them. www.welocalize.com
To perform this job successfully, an individual must be able to perform each essential duty satisfactorily. The requirements listed below are representative of the knowledge, skill, and/or ability required. Reasonable accommodations may be made to enable individuals with disabilities to perform the essential functions.
Job Description
The Vendor Project Manager provides leadership to Welocalize employees (for example localization QA testers/reviewers) working onsite on client premises to ensure that projects are executed successfully and in a timely manner. The VPM serves as a liaison between Welocalize and the client to most effectively meet the client's needs and goals.
Your Responsibilities as VPM will include:
Front-line leadership:
- Serve as the HR System Manager for the OSL's (Operating System Loader):
-- Review/approve sick leave requests
-- Review/approve PTO requests
-- Timekeeping
- Serve as the main POC for the OSLs for questions, concerns, troubleshooting, etc.
- Hold 1:1 meeting with each OSL on a regular, scheduled basis (weekly or bi-weekly)
- Be available daily as needed to instruct and assist the team
- Monitor the team for employee relations issues; defuse/de-escalate any situations that arise & escalate to Program Team and HR as needed
- Drive employee engagement (teambuilding, events, etc.)
- Drive continuous improvement of the team, identifying challenges and inefficiencies in workflow and systems, and developing strategies to improve efficiency and effectiveness
New employee onboarding:
- Support HR facilitate the offer letter & new hire documents
- Assist the client with provisioning of equipment and tools
- Set-up accounts
- Facilitate tools & workflow training for the OSLs, as well as any additional training requested by the client
Day-to-day Operations:
- Prioritize and assign tasks using TTM
- Manage team & individual workload
- Own status tracking and reporting
- Participate in regular meetings with the client stakeholders
- Ensure compliance with the client facilities requirements
Performance Management:
- By sharing data & reports, and other feedback, enable the Program Manager to track both overall Welocalize and individual OSL performance against program SLAs and KPIs
- Implement and monitor progress on Performance Improvement Plans (PIPs) as necessary
- Facilitate terminations and offboarding
Client Engagement:
- Respond to client requests, queries or escalations in a timely manner
- Participate in regular client syncs, to ensure client needs are understood and actioned by Language Teams
- Proactively collaborate on account-wide initiatives and processes through feedback sharing and roll-out support
- Participate in Monthly and Quarterly Business reviews, providing updates on Language Team activities and initiatives
Client Billing
- Prepare monthly billing summaries
Recruiting
- Perform final interviews