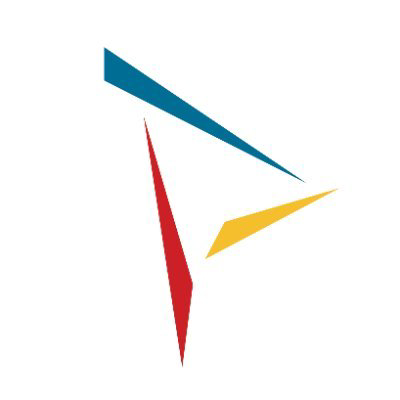 This job is no longer active
---
What if…you could join an organization that creates, resources, and builds life sciences companies that invent breakthrough technologies in order to transform health care and sustainability?
Since Flagship's founding in 2000, the firm has originated and fostered the development of more than 100 scientific ventures, resulting in over $34 billion in aggregate value, 500+ issued patents, and more than 50 clinical trials for novel therapeutic agents.
Pioneering Medicines is a newly formed initiative dedicated to conceiving and developing an innovative pipeline of first-in-category therapeutic products that will leverage Flagship's platform companies and extend beyond the programs the companies develop on their own.
Position Summary:
The Vice President is a central team member in creating, growing, and building Pioneering Medicines, a new unit within Flagship. Pioneering Medicines is building a world-class biopharmaceutical R&D capability focused on conceiving and developing life-changing treatments for patients. We are creating a portfolio of novel medicines by harnessing the power of Flagship's scientific platforms and applying those innovative approaches to serious diseases that are beyond their current focus. Pioneering Medicine is also working to combine these platforms in unprecedented ways creating truly unique treatment options. Through this approach, Pioneering Medicines seeks to deliver the benefits from Flagship's platforms to more patients, faster.
The VP reports to President of Pioneering Medicines. They are a highly motivated, inspiring leader with extensive experience in leading research and early drug development teams from development candidate selection to IND filing and FIH. This role is accountable for leading cross-functional teams to integrate our best thinking to create robust scientific and strategic plans from lead discovery through human proof of concept. They will also be a valued member of the Pioneering Medicines leadership team in contributing to portfolio strategy, representing Pioneering Medicines with partners, and assessing potential partnership opportunities.
Flagship is an experiment in institutional, entrepreneurial innovation practiced in the context of a small company with an insurgent mindset. We are seeking individuals with an entrepreneurial spirit to help build up Pioneering Medicines, strong communication skills, and comfort working in and contributing to a dynamic and cross-functional team environment. The level of the role will be commensurate with the education and years of experience of the identified candidate.
Key Responsibilities:
Leads cross functional teams to develop integrated development strategies and execute plans for 2-3 programs between lead optimization and human proof of concept
Creates high performing teams by instilling a culture of scientific rigor, open debate, collaborative teamwork, sense of urgency and accountability
Uses drug development expertise to identify bottlenecks, risks, issues and proactively develops appropriate mitigation proposals
Works closely with project management to develop the operational plan with realistic timelines, budget, and resource planning
Is the key accountable person for the project; communicates strategy, work product, updates and issues to management
Key Competencies:
This is a highly visible leadership role within Pioneering Medicines that requires exceptional interpersonal skills, creative thinking, and early drug development experience that allows one to recognize opportunities/challenges and modify strategy accordingly
The individual will need to have the self-confidence and poise to manage complicated programs with multiple stakeholders
The individual will need a sense of urgency and can-do attitude to develop therapies for patients with significant unmet medical needs.
Minimum Qualifications:
MS/PhD/MD in scientific discipline with >7 years in drug development, at least 5 in Industry
Greater than 3 years of cross-functional project leadership experience
Drug development experience in metabolic or inflammatory diseases is a plus
Fluency in written and spoken English is required
Domestic and occasional international travel may be required
Only candidates with demonstrated experience as described in the role summary will be considered.

Values and Behaviors
Great sense of urgency
Entrepreneurial spirit, bold and comfortable with risk taking and uncertainty
Mission oriented and dedicated to bringing breakthrough therapies to patients
Fosters a growth oriented, high energy, and encouraging environment
Ability to hold oneself and others accountable for commitments in an assertive and positive manner
Recruitment & Staffing Agencies: Flagship Pioneering and its affiliated Flagship Lab companies (collectively, "FSP") do not accept unsolicited resumes from any source other than candidates. The submission of unsolicited resumes by recruitment or staffing agencies to FSP or its employees is strictly prohibited unless contacted directly by Flagship Pioneering's internal Talent Acquisition team. Any resume submitted by an agency in the absence of a signed agreement will automatically become the property of FSP, and FSP will not owe any referral or other fees with respect thereto.